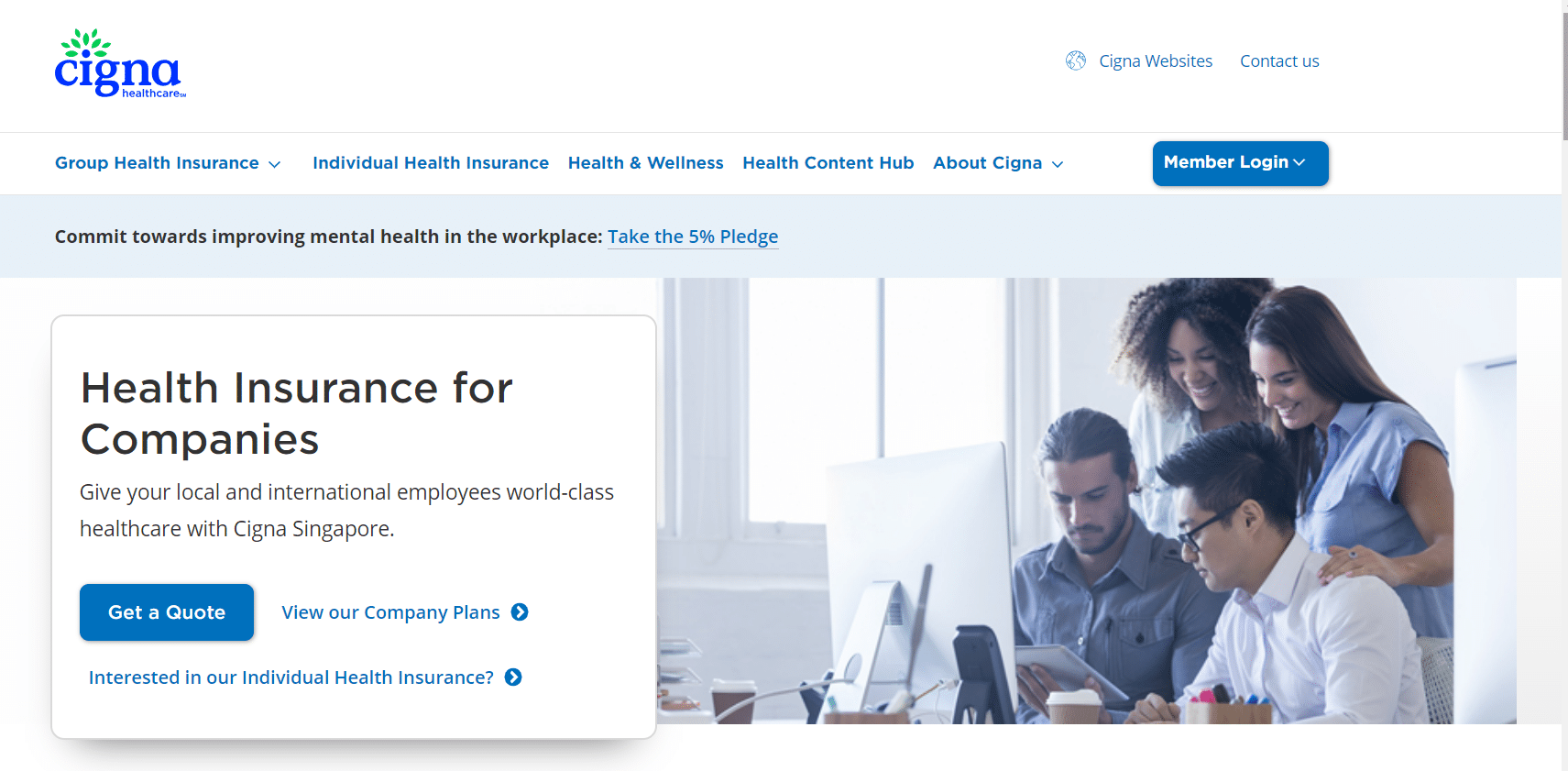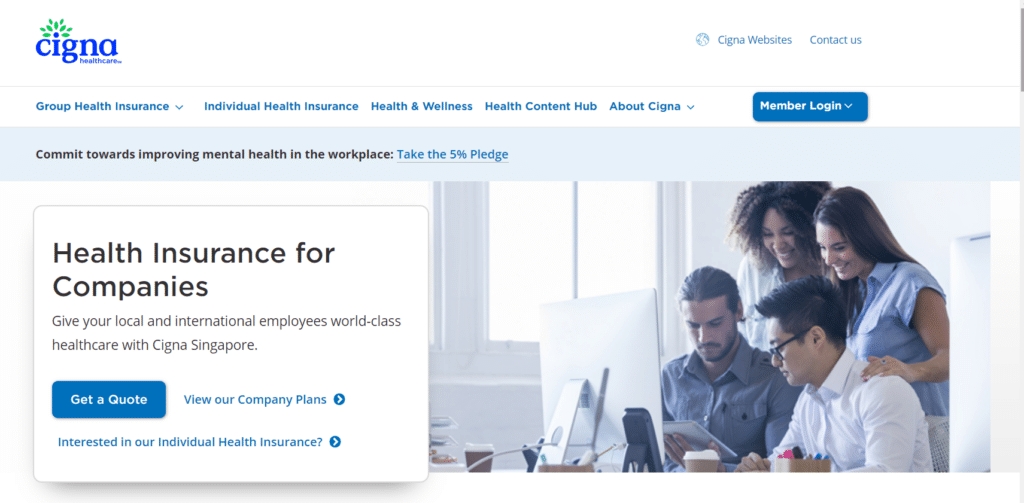 Access to reputable healthcare providers and extensive insurance protection is crucial for maintaining cardiac health. Reputable insurance company Cigna offers a wide range of coverage options because it recognizes the value of high-quality cardiac treatment. In this post, we'll examine how Cigna cardiologists in Singapore give their patients the best care possible as well as how Cigna's insurance plans make managing medical costs simple. Cigna is dedicated to maintaining the well-being of people with cardiac issues, focusing on cardiovascular health, and providing access to a large network of reliable doctors.
As a leading global provider of health services, Cigna has a significant presence in Singapore. It provides a variety of insurance plans and services made to satisfy the various demands of people and their families. Preventive care is given top priority by Cigna, which also works to make healthcare for its customers both accessible and cheap. Cigna works to provide extensive coverage alternatives and high-quality care through its network of healthcare providers.
Cardiac Care and Cigna Cardiologists Singapore
Effective cardiac care is essential for managing and preventing cardiovascular illnesses, which present a serious health risk worldwide. To give its members the best care possible, Cigna works with a network of skilled cardiologists in Singapore because it understands the value of cardiac health. The best care is provided to patients by Cigna cardiologists in Singapore, who are experts in identifying and treating a range of heart issues.
The Benefits of Choosing Cigna Cardiologist Singapore
Experience and Expertise: Cigna's panel of cardiologists are highly trained professionals with years of expertise in the treatment of cardiac diseases. They have the knowledge necessary to correctly diagnose patients and provide individualized treatment regimens that take into consideration their particular medical needs and histories.

Comprehensive Care Plans: Preventive measures, diagnostic procedures, and cutting-edge treatment choices are all part of the complete care provided by Cigna cardiologists in Singapore. To give patients the most effective and efficient care possible, they stay current on the most recent developments in heart medicine.

Access to Modern Facilities:

By forming alliances with reputable hospitals and healthcare facilities in Singapore, Cigna has made sure that its policyholders have access to cutting-edge facilities and cutting-edge medical technologies. This makes it possible for Cigna Cardiologists to provide excellent treatment and carry out sophisticated operations as needed.
How Cigna Helps Simplify Medical Expenses
Cashless Hospitalization: As a result of Cigna's cashless hospitalization services, policyholders can receive care at network hospitals without having to pay any upfront costs. The patient's financial strain is greatly lessened by this function, which also makes the payment procedure easier.

In-Network Providers: Hospitals, clinics, and specialists are all part of the extensive healthcare provider network that Cigna has access to. Policyholders can take advantage of direct billing arrangements, in which Cigna pays the medical bills directly to the healthcare provider, by selecting in-network healthcare providers. With this ease, policyholders can receive reimbursement more quickly and with less paperwork.

Comprehensive Coverage: The insurance plans offered by Cigna are made to offer complete coverage for a range of medical requirements, including cardiac care. In order to shield policyholders from unanticipated medical costs, these plans frequently cover hospitalization costs, surgical procedures, diagnostic testing, drugs, and post-operative care.

Health and Wellness Programs: In addition to providing insurance coverage, Cigna also supports policyholders in managing and enhancing their general health by providing health and wellness programs. Access to fitness facilities, online health resources, and specialized coaching services may all be part of these programs. Cigna wants to empower people to live healthier lives and lower the chance of heart problems by emphasizing preventive care.
How to Find Cigna Cardiologists in Singapore
Cigna is aware of how crucial it is to have access to reliable medical specialists, particularly in the field of cardiology. To make this easier, Cigna offers tools and services to assist policyholders in locating credible Cigna Cardiologists in Singapore.
Provider Directories: On its website, Cigna keeps an extensive network of medical specialists, including cardiologists. Based on location, specialty, and other pertinent factors, policyholders can quickly search for Cigna cardiologists in Singapore.

Customer Support Service:

Finding Cigna Cardiologists in Singapore is made easy for policyholders by Cigna's committed customer support staff. They can respond to questions, make individualized recommendations, and offer suggestions for the best healthcare providers.
Extensive Coverage for Your Cardiac Health Needs
With the help of Cigna's extensive insurance offerings, Cigna cardiologists in Singapore are important in ensuring that patients receive high-quality cardiac treatment. Cigna Cardiologists offer patients with cardiac diseases outstanding care thanks to their knowledge, experience, and access to top facilities.
Additionally, Cigna's insurance plans make it easier to manage medical bills by providing thorough coverage, cashless hospitalization, and access to a large provider network. Cigna Cardiologists Singapore is a reputable choice for people looking for dependable cardiac care and thorough insurance coverage.
Dr MacDonald is on the Cigna Insurance panel for cardiologists in Singapore. Always check with your insurance provider first as all policies can have different levels of coverage.