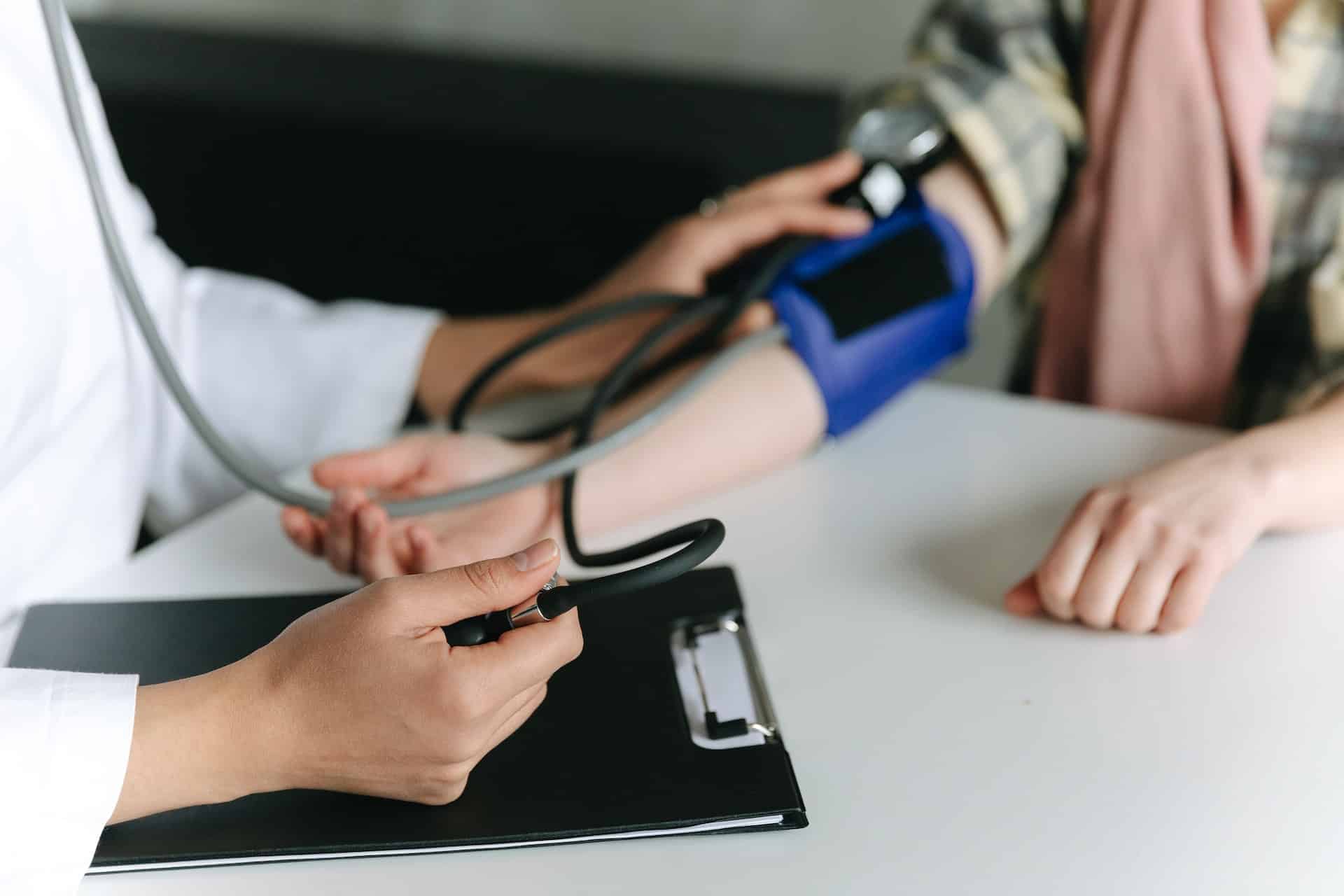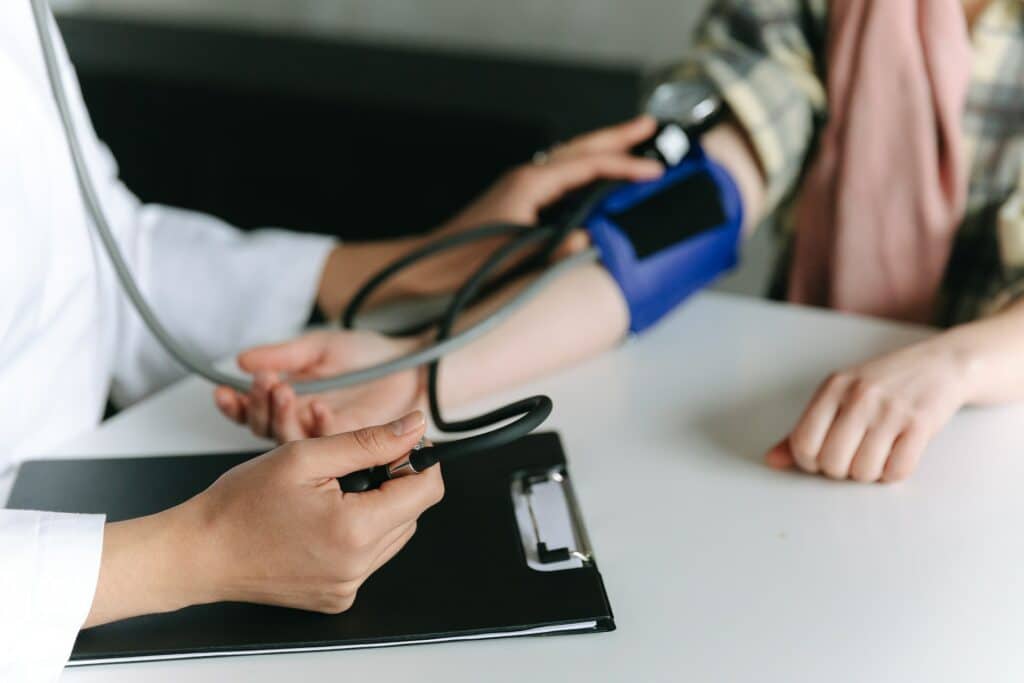 Are you suffering from symptoms of heart disease? When was the last time you got yourself checked by a heart doctor? Whether you are a citizen of Singapore or you're coming from another country and want to have a heart check-up in the country, knowing the importance of going through a comprehensive heart assessment is crucial. In this article, I am going to walk you through the several benefits that you'll get when you do this on a regular basis.
Why is Early Detection and Prevention Important?
It's impossible to maintain good heart health without early detection and prevention of problems and risks. The heart and blood vessels are critical for every organ in the body so taking care of them needs to be a priority.
There are many ways to prevent or at least reduce the risk of heart disease. Here are some steps that you can start with:
Observe a healthy diet –

Eat a balanced diet that includes an abundance of whole grains, fruits, vegetables, and foods that are low in trans fats, salt, preservatives, and added sugars.

Engage yourself in regular physical activity –

150 minutes each week of exercise that are of moderate intensity or at least 75 minutes a week for vigorous intensity exercise is good.

Avoid using cigarettes and other tobacco products –

Smoking products made from tobacco can actually increase your risk of developing heart disease and other serious health problems.

Manage your stress effectively –

Your risk of developing heart disease increases with stress so be sure to find healthy ways to manage stress on a daily basis. You can try relaxation techniques, therapy, or exercise.

Get a regular medical check-up

– Consult with your trusted heart doctor regularly to identify any potential problem and prevent it from getting worse. Get your blood pressure checked along with a cholesterol level test, and other diagnostic tests which can help in the assessment of your risk in developing heart disease.
Taking these steps can help prevent and reduce your risk of developing heart disease and help maintain good heart health.
Comprehensive Heart Check-Up and How it Detects and Prevents Potential Health Issues
A comprehensive heart check-up in Singapore should typically be done on a regular basis in order to detect and prevent any potential heart issues. It also ensures that your risk of developing heart disease is maintained at the lowest level possible.
A comprehensive heart checkup usually involves a series of procedures and tests aimed at assessing the overall health and function of your heart to identify any issue at an early stage. It would typically include a physical examination and a variety of tests to check the heart's function, along with the blood vessels and other related structures.
Here's a list of the common tests and procedures that your healthcare provider may include in your comprehensive heart check-up in Singapore:
By going through a comprehensive heart check-up, you will be able to learn more about your heart's overall condition and pinpoint any potential issues earlier. This will help you take crucial steps to prevent or manage potential health issues and maintain good heart health.
The Role of a Cardiologist in Conducting a Comprehensive Heart Check-Up
Your cardiologist will focus on assessing your heart's overall health along with its surrounding blood vessels. This will help pinpoint any risk factors that can lead to certain forms of cardiovascular disease.
During a comprehensive heart check-up in Singapore, a cardiologist will start by going through your medical history then proceed with a physical examination. They may also request for a series of tests, assessments, and procedures to learn more about your heart's overall structure and function.
Once the results of the tests and procedures are out, your cardiologist will interpret it and develop a treatment plan that will help in the management and prevention of any problem that has been identified so they don't get worse. Depending on your condition, your cardiologist may recommend medications, lifestyle changes, or certain procedures like coronary artery bypass surgery or angioplasty.
Always remember that a comprehensive heart check-up is not a one-time process. It must be done on a regular basis to ensure that risk factors are lowered and any serious problems are prevented. Your cardiologist will work closely with primary care physicians and other healthcare professionals to ensure that you receive the right care and continued support for maintaining good heart health.
The Different Components of a Comprehensive Heart Check-Up
Depending on your specific needs and medical history, the components of a comprehensive heart check-up in Singapore may vary. But the goal of such an assessment stays the same and the components may include the following:
Medical history evaluation

Physical examination

Blood tests

Stress test

CT or MRI scanning
Depending on the result of one of the tests conducted above, your cardiologist may also include other procedures and diagnostic tests
How to Prepare for a Comprehensive Heart Check-Up
There are some quick steps that you can take as you prepare for a comprehensive heart check-up in Singapore. Here are some tips that you can follow:
List down your current medications –

Bring a list of the medications that you currently take including the frequency and dosage of use.

Write down the symptoms that you experience –

List the symptoms that you have been experiencing. This may include dizziness, shortness of breath, fatigue, or chest pains.

Jot down your questions and concerns –

Don't hesitate to ask questions and voice your concerns. List them down and don't forget to ask your cardiologist about them during your appointment.

Wear loose and comfortable clothing –

You may be asked to remove upper clothing during certain exams so be sure to wear loose, comfortable ones that can easily be removed. Consider taking attire for exercise.

Eat a light meal –

It's important that you only eat a light meal before the appointment so you won't feel hungry during the examination. Be sure to avoid heavy foods or others that are too fatty since it can interfere with the accuracy of certain tests.

Arrange for your transportation –

There are tests or procedures that might require sedation or anesthesia so be sure to arrange for your transportation before and after the appointment.
Following the above-mentioned steps will ensure that your comprehensive heart check-up goes smoothly and you are well-prepared to discuss matters pertaining to your heart health with your heart doctor.
Understanding and Interpreting the Results
Your chosen cardiologist will review the results, interpret them, and discuss with you any findings that transpired. Your heart doctor will then prescribe medications or recommend lifestyle or diet changes along with other treatment plans. Following your doctor's recommendations is important if you want to achieve the best results.
Follow-Up Care and Ongoing Monitoring
This is an important part of your comprehensive heart check-up in Singapore and it should therefore not be overlooked. It will ensure that you are able to maintain good heart health along with a lesser risk of developing any form of cardiovascular disease. Follow-up care may involve other tests or procedures that will monitor your heart's function and assess the effectiveness of the treatment that has been prescribed.
The ongoing monitoring will involve regular check-ups with your cardiologist or heart doctor along with self-monitoring of certain factors like cholesterol levels, blood pressure, and ensuring that recommendations on lifestyle and diet changes are followed.
The Benefits of Choosing an Experienced Specialist
Choosing an experienced heart specialist for your comprehensive heart check-up in Singapore will have several benefits. If you choose to get yourself checked at the Harley Street Heart and Vascular Centre, here are some benefits that you can enjoy:
Expertise –

Our experienced heart doctors and healthcare professionals have deep understanding of the heart's function along with a wide experience in a variety of cases. This helps them have a more accurate interpretation of test results and provide the most appropriate care for your heart condition.

Comprehensive Care –

Our experienced heart specialists will take a holistic approach to care and will also consider every aspect of a patient's health when creating a treatment plan.

Advanced Technology –

Choosing an experienced heart doctor will ensure that you will have access to advanced equipment and technology which will provide more detailed and accurate test results.

Personalized Care –

A heart specialist who has seen several cases will also take time to get to know the patient and cater to their unique needs. This translates to a more personalized care that is very helpful in ensuring faster and better recovery.

Higher Success Rates –

Choosing a trained and experienced specialist will ensure a higher chance of successful diagnosis and treatment for your heart condition. This then improves the outcomes and increases the chance of success and overall wellness.
Choose a heart doctor that is affiliated with the reputable hospitals and medical centers in Singapore. Doing a quick Google search will help you with this but it will be a better step if you ask for recommendations from friends or family. The best recommendation you'll get is from a doctor friend.
Conclusion
Your heart is a vital organ that ensures everything works well. That is why going through a comprehensive heart check-up on a regular basis is important especially as you age. If you have questions and concerns about your planned heart check-up in Singapore, consider giving us a call at +65 6235 5300 or send us an email so we can assist you with all your heart health needs.
Written by: Dr Michael MacDonald MB ChB, BSc (Hons), MRCP (UK), MD (Research), FESC (Europe). Dr MacDonald was trained in the UK and is a senior Consultant Cardiologist.