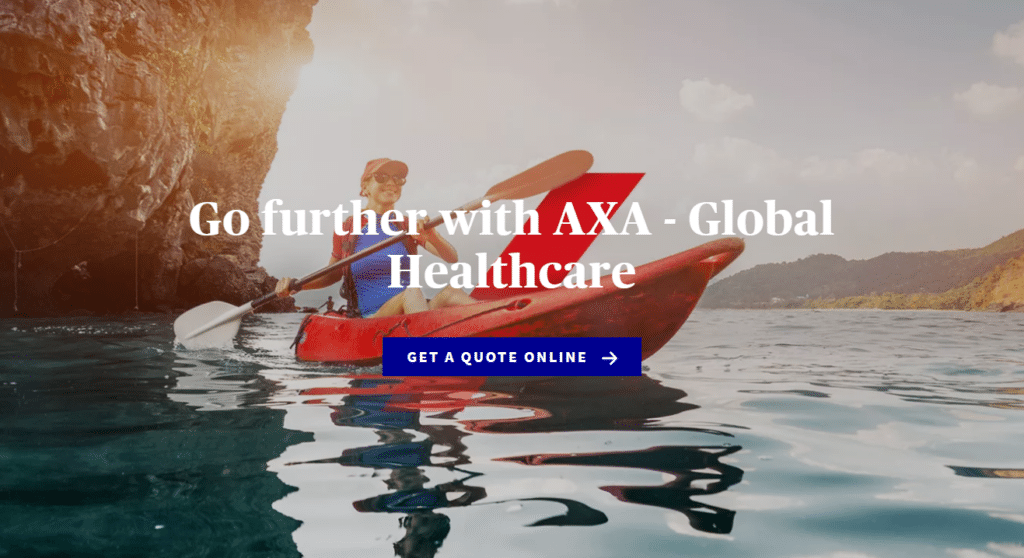 AXA Insurance is a reputable supplier of all-inclusive health insurance coverage in Singapore. AXA Insurance Singapore guarantees that people and families are protected from the escalating expenses of healthcare through a dedication to high-quality coverage and easy access to expert medical services. The advantages of AXA Insurance in Singapore are examined in this article, with a focus on cardiovascular health. The importance of AXA cardiologists in Singapore will be emphasized throughout the piece, along with how their training and AXA's insurance products can offer financial security and peace of mind.
AXA Insurance Singapore: An Overview
AXA Insurance is a well-known international insurer with a significant presence in Singapore. To meet the varied needs of people and families, the organization provides a comprehensive range of insurance options, including health insurance. AXA Insurance Singapore aims to provide thorough coverage, individualized services, and quick claim resolutions with a customer-centric focus.
How Important Is a Comprehensive Health Insurance
Having complete health insurance is essential in a culture where medical costs are rising steadily. This requirement is recognized by AXA Insurance Singapore, which provides policies that cover a variety of medical services, including cardiovascular health. Such plans guarantee that people can obtain high-quality healthcare services without facing financial hardship and offer financial protection against unforeseen medical bills.
Providing Easy Access to Renowned Cardiologists in Singapore
Singapore has an excellent medical system, which includes cardiologists with advanced training. AXA Insurance Singapore has built a network of prominent cardiologists around the nation because it understands the importance of having access to expert cardiac care. AXA cardiologists in Singapore are skilled at identifying and managing a wide range of cardiovascular diseases, ensuring patients receive the best care possible.
The Benefits of Choosing AXA Cardiologists in Singapore
People in Singapore who choose AXA Insurance get access to a network of renowned cardiologists. These specialists have vast experience in the field of cardiovascular health and have undertaken rigorous training. AXA cardiologists can provide precise diagnosis, individualized treatment plans, and prompt interventions for people with heart issues because of their specific understanding. Other benefits of choosing AXA as your insurance provider include:
Timely Diagnosis and Treatment:

AXA cardiologists place a high priority on the prompt diagnosis and treatment of cardiovascular problems. They are aware of how crucial cardiac health is and work to intervene as soon as possible to guarantee the greatest results for patients. AXA cardiologists can hasten the diagnostic procedure and quickly begin the necessary therapies thanks to their knowledge and effective healthcare methods.

Integration with AXA Insurance Coverage:

AXA Insurance coverage effectively combines with selecting AXA cardiologists in Singapore. Comprehensive health insurance plans with coverage for cardiovascular health are available from AXA Insurance. People can make the most of their insurance advantages and get help paying for consultations, diagnostic procedures, hospital stays, and specialized cardiac therapies by choosing AXA cardiologists.
Comprehensive Coverage for Cardiovascular Health
Through its health insurance products, AXA Insurance Singapore offers complete coverage for cardiovascular health. Benefits like heart screenings, consultations, diagnostic testing, hospitalization, and specialist treatments are frequently included in these plans. People who choose AXA Insurance can be sure that their needs for cardiac care are covered, easing the financial responsibilities related to receiving cardiac care.
Customer Testimonials and Satisfaction
The happiness and pleasant experiences of AXA Insurance clients are evidence of the excellence of the services offered. AXA cardiologists in Singapore have helped a large number of people, and they have been thanked for the exceptional care and financial support they got during their cardiac journeys. These people have shared their success stories and expressed gratitude for the AXA team.
Health Insurance the Way You Want It
AXA Insurance Singapore offers complete health insurance plans that give customers access to renowned cardiologists in addition to protecting them from the rising costs of medical care. Individuals can obtain prompt, reliable diagnoses and individualized treatment programs for their cardiovascular difficulties from their network of highly qualified AXA cardiologists.
AXA Insurance Singapore makes sure that people have peace of mind and the required financial security when it comes to their heart health needs by placing a priority on comprehensive coverage and specialist care.
Dr MacDonald is on the AXA Insurance panel for cardiologists in Singapore. Always check with your insurance provider first as all policies can have different levels of coverage.