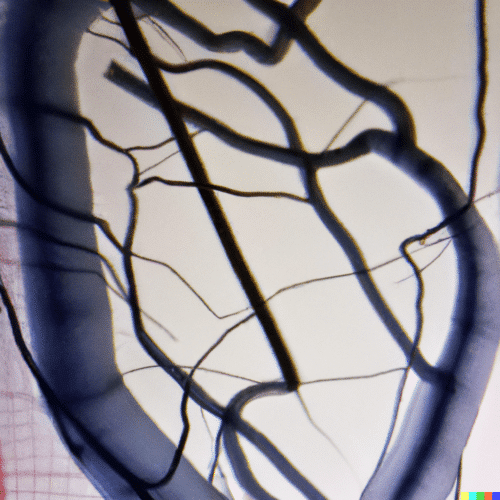 Your cardiologist has advised you to go for an angiogram procedure and now, you are looking for what the Internet has to say about the procedure. One of the main questions patients have is about the cost. Whether you are a citizen of Singapore or you're coming from another country in this article we will quickly take a look at what the angiogram is for and how much it costs.
Coronary Angiogram Costs
According to the Singapore Ministry of Health, the average cost of an angiogram procedure at a public hospital is around SGD 1,500 (USD 1,100) to SGD 3,000 (USD 2,200) and around SGD 4,000 (USD 2,900) to SGD 8,000 (USD 5,800) in private hospitals.
This cost will include the fees for the procedure itself along with the costs of the operator fees. Note that this is just an estimate and the actual cost may be higher or lower depending on the hospital and your specific condition. A health insurance coverage may help lower these costs.
The Role of an Angiogram and Angioplasty in Diagnosing and Treating Heart Disease
During an angiogram procedure, a thin, flexible tube known as a catheter is inserted into a blood vessel which is usually located in the arm, or groin. The catheter is then advanced through the blood vessel to the area that is to be investigated. Using a special dye (iodine-based) that is injected through the catheter, the blood vessels become visible on the X-ray image.
An angiogram is often performed for diagnosing and assessing the severity of certain conditions like coronary artery disease, peripheral artery disease, and aneurysms. It can also be used for evaluating blood flow to the tissues and organs or to identify any blockages and other abnormalities forming within the blood vessels.
In some cases, an angiogram may also be used as part of a therapeutic procedure meant to treat certain conditions and heart disease. For instance, a small wire or balloon will be inserted through the catheter in order to open up an artery – angioplasty.
In angioplasty, a balloon catheter is inserted after the angiogram has been performed. The balloon will then be inflated to open the narrow area and sometimes a little metal stent is inserted to hold the artery open.
Finding affordable Angiogram and Angioplasty options in Singapore
Finding affordable options for your angiogram and angioplasty procedure in Singapore shouldn't be that hard. Here are your options:
Public hospitals –

When performed in public hospitals, angiogram and angioplasty procedures will be subsidized through the country's healthcare services, especially for Singaporean citizens and permanent residents. This means that the cost of angiogram and angioplasty procedures in public hospitals may be lower than in private hospitals. You can also get a "private" procedure in a public hospital and this will be slightly cheaper than in a private hospital.

Private hospitals –

At private hospitals in Singapore, you will easily find a cardiologist to do the procedure. The main private hospitals are Mount Elizabeth, Gleneagles, and Novena. Insurance coverage would also be a good idea to assist you with medical expenses.
Help With Costs
Insurance – Some health insurance covers the angioplasty and angiogram cost in Singapore. Just be sure to check with your insurance provider so you can be sure of what your insurance policy covers.
Medisave –

In Singapore, there's a national medical savings scheme called Medisave. This allows individuals to allot a portion of their CPF (Central Provident Fund) savings to pay for medical procedures like angiogram and angioplasty.

Financial assistance schemes –

There are hospitals that offer financial assistance schemes for certain procedures including angioplasty and angiogram cost in Singapore. This is available for patients who cannot afford the full cost of the medical procedure. You can inquire about options for financial assistance at the hospital where you want to get treated.
Different hospitals will have different rates so be sure to shop around and compare the fees that certain hospitals charge for angioplasty and angiogram cost in Singapore. This will help you find the one that matches your overall budget. The cost may also vary depending on your specific circumstance and the complexity of the procedure.
If you have health insurance, be sure to talk with your provider first to make sure you're assisted with any expense which is covered by your insurance plan.
The Role of Insurance in Covering the Cost of an Angiogram in Singapore
Health insurance in Singapore can often have co-insurance, co-payment, and deductible requirements. This means that you will be responsible for paying a portion of the cost of the procedure even if your insurance includes it in their plan's coverage.
That is why it's important that you read through and understand the terms stipulated in your insurance policy so you can be aware of any out-of-the-pocket expenses that you may be responsible for.
If you have coverage through group insurance from your employer, you'll need to make inquiries on the specific terms of the plan and whether or not the procedure is covered. If you don't have any health insurance or your insurance plan doesn't cover angiogram and angioplasty procedures, you'll need to be ready to pay for such procedures straight from your pocket.
If this is the case then be sure to check and compare the fees in different hospitals and pick one that is most affordable for you.
It's also worth checking for Medisave Accredited Private Hospitals and clinics since this assistance scheme can be used to cover angioplasty and angiogram cost in Singapore. Medisave is also available in some public hospitals but you'll need to wait longer due to the volume of patients that such medical facilities serve.
If in doubt contact your insurance provider. Before any test, it is good practice to get a "LOG" letter of guarantee from your insurer. This is a guarantee that they will pay for the proposed procedure.
Tips for Saving on the Cost of an Angiogram in Singapore
Consider other options – In some cases a patient's condition can be assessed by other diagnostic tests like CT scans and stress tests. Be sure to discuss this with your doctor or get a second opinion.
Research and compare prices –

Different hospitals and medical facilities will charge different fees so do your research to find the most affordable one according to your budget.
If you have the patience and if your condition does not need urgent angioplasty and angiogram procedure, you can also consider going to a public hospital and talk with your insurance provider if any procedure is covered by your plan.
The Benefits of Working with an Experienced Specialist for Your Angiogram
Here are some benefits that you can enjoy if you work with an experienced specialist for your angiogram in Singapore:
Expertise – An experienced heart specialist will be knowledgeable and will have the skills in performing an angiogram procedure. This will increase the accuracy and ensure the safety of the procedure.
Safety –

A specialist who's experienced in angiograms will also be aware of any potential complications and risks and will take necessary precautions to minimize such.

Patient comfort –

An experienced heart care specialist makes the procedure as comfortable as possible by addressing any concerns and answering the questions that a patient might have.

Personalized care –

Aside from making the patient comfortable, an experienced specialist will also take the patient's specific condition and circumstance into account when performing the angiogram procedure and create a treatment plan that will take care of such circumstances.

Accurate results –

An experienced specialist is going to be capable of interpreting the angiogram findings accurately. This is essential in the diagnosis and treatment of your heart disease.
The Importance of Choosing a Reputable Facility for Your Angiogram
Facilities like the Harley Street Heart and Vascular Centre ensure that you receive the best care from recommended specialists who perform procedures using the latest equipment and technologies. You may discuss your concerns with one of our staff before scheduling a procedure and we'll be happy to answer your questions and take care of your concerns regarding an angiogram or angioplasty procedure.
Experienced specialists are available at the Harley Street Heart and Vascular Centre to answer any of your heart health concerns and inquiries.
Conclusion
Angiogram and angioplasty are 2 important procedures that can help diagnose certain heart conditions and lessen symptoms that you might be experiencing. It also aids in the early detection of certain cardiovascular diseases so risks can be lowered as early as possible.
Angioplasty and angiogram costs in Singapore can be pricey but following the tips given above will definitely bring the price down to match your budget. If you have questions or concerns about such procedures, consider giving us a call at +65 6235 5300 or send us an email today!
Written by: Dr Michael MacDonald MB ChB, BSc (Hons), MRCP (UK), MD (Research), FESC (Europe). Dr MacDonald was trained in the UK and is a senior Consultant Cardiologist.