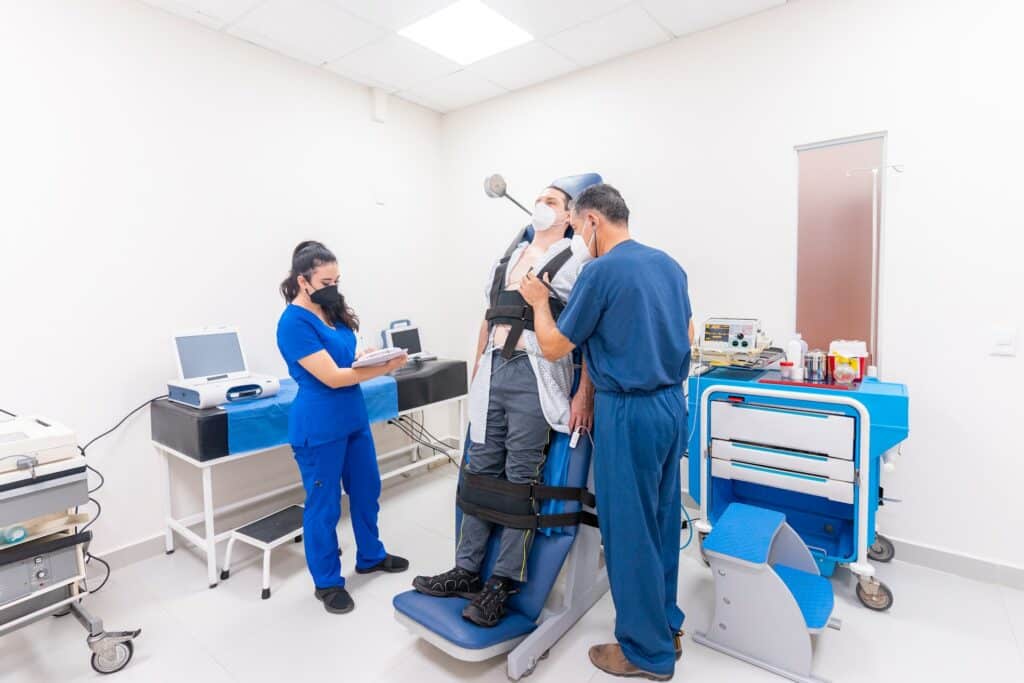 Heart disease remains a major health concern in Singapore with more and more people being affected by certain conditions like coronary artery disease, hypertension, and even heart failure every single year. Thankfully, cardiac care can easily be accessed from heart specialist clinics in Singapore.
In this article, I will walk you through the advantages that you can get when you choose to get diagnosed or treated in a heart specialist clinic and give you some of the tests, treatments, and procedures that most of these clinics offer.
Why Choose to get Checked at a Heart Specialist Clinic in Singapore?
Here are the top 5 reasons why going to a heart specialist clinic in Singapore is a good step that you can take as you seek expert care for your cardiac health:
1. Expert Cardiologists
You will find expert cardiologists who are affiliated with heart specialist clinics in Singapore. They are medical doctors who are trained in the diagnosis, treatment, and prevention of cardiovascular diseases. Their expertise includes the use of different diagnostic equipment and is knowledgeable in a variety of techniques for evaluating the health of the heart and its blood vessels.
Expert cardiologists may also perform procedures such as angioplasty, and stenting to treat certain cardiovascular conditions like blocked arteries and heart failure.
2. State-of-the-art Technology for Heart Diagnosis and Treatment
Here's a list of the state-of-the-art technology for heart disease diagnosis and treatment techniques that are available at heart specialists clinics in Singapore:
Cardiac Catheterization – An invasive and therapeutic procedure that is used to diagnose different heart diseases. It involves the insertion of a thin tube known as a catheter into blood vessels in the leg or arm which is threaded into the heart to obtain detailed images of the blood vessels and the heart itself.
Magnetic Resonance Imaging (MRI) – A non-invasive diagnostic test that is used in order to obtain detailed images of the blood vessels and the heart using radio waves and magnetic field.
Computed Tomography Angiography (CTA) – A non-invasive imaging test that is used to diagnose several heart and other cardiovascular issues using X-ray technology. It works by producing detailed images of the blood vessels and the heart.
Coronary Angioplasty and Stenting – A procedure that widens narrowed or blocked coronary arteries by inserting a small balloon and inflating it. A small metal mesh tube is then inserted to keep the narrowed/blocked artery open.
Transesophageal Echocardiography (TEE) – A diagnostic imaging test that is considered non-invasive and uses ultrasound to obtain detailed images of the blood vessels and the heart.
Heart Valve Repair or Replacement – A procedure that involves a surgery to repair or replace damaged heart valves and make blood flow through the heart better.
Coronary Artery Bypass Graft (CABG) – A surgical procedure that uses healthy blood vessels from other parts of the body in order to bypass coronary arteries that are blocked. This is done to improve blood flow to the heart.
Heart Failure Treatment – Heart failure is treated using different methods including lifestyle changes, medications, and in special cases, surgical procedures.
3. Personalized Treatment Plans for Heart Disease
Heart specialist clinics in Singapore also offer personalized treatment plans which are designed to address a patient's specific needs based on previous test results and medical history. Treatment plans often come as a combination of different procedures and recommendations which can include:
Lifestyle changes – A cardiologist or any other heart specialist may recommend changes in diet, and exercise routine, and even give techniques for managing stress with the aim of lowering risks of developing heart disease and improving the overall health of the patient. Other advice may include losing weight, eating a healthier diet, quitting alcohol and tobacco, and more engagement in physical activity and exercise.
Medications – A heart doctor or cardiac specialist may also recommend or prescribe medications for managing symptoms and preventing the further progression of certain diseases. This may also be done to lower the risk of complications. Medications may include diuretics, blood thinners, ACE inhibitors, statins, and beta-blockers.
Procedures – Procedures may also be recommended in some cases. This can include bypass surgery, stenting, or angioplasty which can help improve blood flow toward the heart.
Heart Failure Treatment – Heart failure can be life-threatening but it can be managed and treated using lifestyle changes, medications, and in some cases, surgical procedures.
Follow-up Care – After going through a certain diagnostic test or cardiac procedure, you will need to do follow-up appointments with your cardiologist or any other heart health specialist. This is done to effectively monitor the progress and effectiveness of treatment so that adjustments and changes can be implemented when the doctor sees the need for such.
Treatment plans can differ from person to person since it needs to be tailored to the patient's current symptoms, diseases, and/or diagnosis. If you need help, consider booking an appointment with an expert cardiologist today.
Related Article: Heart Health: How a Healthy Diet and Best Cardiologist in Singapore Can Help
4. Multidisciplinary Team Approach to Cardiac Care
At heart specialist clinics in Singapore, you can find an efficient multidisciplinary approach to cardiac care. This means that different specialists will collaborate to provide a comprehensive and coordinated treatment and care plan for patients who are suffering from heart disease. The multidisciplinary team often includes:
Cardiologists
Cardiac Surgeons
Cardiac Rehabilitation Specialists
Nurses
Dietitians
Physiotherapists
Pharmacists
Social Workers
This team would work together to provide a comprehensive heart care and treatment plan that is coordinated and tailored to address the medical, emotional, and even social needs of heart disease patients. This can then lead to better outcomes, faster recovery, and a higher quality of life for every patient.
5. Access to Cardiac Surgery
Some procedures require surgery. If this is the case then your cardiologist will refer you to a cardiac surgeon.
Heart Transplant – Surgical procedure involving the replacement of a patient's diseased heart with the heart from a healthy donor.
Hybrid Heart Surgery – A combination of traditional open-heart surgery and invasive cardiac surgery which is considered minimally invasive.
Transcatheter Aortic Valve Replacement (TAVR) – Uses a catheter to do a minimally invasive procedure that is aimed at replacing a narrowed aortic valve.
Heart Valve Repair or Replacement – A procedure that involves a surgery aiming at repairing or replacing a heart valve that is damaged in order to improve the blood flow towards the heart.
Atrial Fibrillation Surgery (AF Surgery) – A surgical procedure that involves the isolation of the left atrial appendage and pulmonary veins so that blood clots don't form in the heart.
Coronary Artery Bypass Surgery (CABG) – A procedure that involves surgery and uses a healthy blood vessel taken from other parts of the body to bypass coronary arteries that are blocked. It is done to improve the flow of blood to the heart.
Minimally Invasive Cardiac Surgery (MICS) – A surgical procedure that lets the surgeon perform the procedure through small incisions compared to the usual open-heart surgery.
By using the latest technologies and techniques such as robotic-assisted surgery, procedures and treatments are done with precision along with safety, and it's all thanks to the minimal invasiveness of such procedures. Cardiac surgeons in Singapore also work closely with anesthesiologists, nurses, and other specialists in order to provide comprehensive treatment and care for every patient.
Related Article: Cardiologist and Cardiac Surgeon: What's the Difference?
What Services are Offered at Heart Specialist Clinics
Heart specialist clinics in Singapore also offer other services which you might need especially when you have an advanced form of cardiovascular disease. These services include the following:
Preventive Cardiology Services
Minimally Invasive Heart Procedures
Treatment for Coronary Artery Disease
Management of Heart Rhythm Disorders
Treatment of Valvular Heart Disease
Cardiac Catheterization and Angiography
By providing these services, heart specialist clinics are able to address patient needs and provide effective treatment plans and procedures along with follow-up care that is designed to cater to the patient's unique disease, condition, and diagnosis. Here are some tips for finding the best cardiologist in Singapore.
What Programs Do Heart Specialist Clinics in Singapore Have?
Aside from doing diagnostic tests, results interpretation, and surgical intervention for different heart diseases and other cardiovascular conditions, heart specialist clinics in Singapore also offer other services such as:
1. Cardiac Rehabilitation Programs
Programs that are designed to reduce the risk of future heart problems by improving the patient's quality of life and overall health. This can include education, exercise, and even counseling for patients who went through certain procedures or are suffering from heart-related illnesses. The exercise and lifestyle aspects include physical activities such as:
Supervised exercise including cycling on a stationary bike or walking on a treadmill
Education on healthy eating
Recommendations on lifestyle changes and better habits
Stress Management, counseling, and other psychological support activities
Education and Support for Heart Disease Patients
This can include programs that are designed to inform the patient about his/her specific heart disease or condition along with useful advice and recommendations in managing such illness. Support groups may also be provided where patients are free to share their experiences and learn from others who share the same condition.
There are clinics that even provide classes for patient education along with seminars on a variety of topics that are related to risk factors, warning signs of heart attack, and prevention of heart disease.
2. Research and Clinical Trials in Cardiac Care
Heart specialist clinics in Singapore may also be involved in clinical trials and research in the field of cardiac care which can focus on different areas such as:
Improvement of current treatment procedures and techniques
Identification of new risk factors for heart disease
Development of new treatments for heart disease
Heart specialist clinics in Singapore may also conduct tests on the safety and effectiveness of new drugs through clinical trials. They may also test new devices for heart disease treatment while following strict protocol and implementing close monitoring by a medical team so that patients are safe and secure during such trials.
By participating in such research and trials, patients are able to benefit through access to new treatment techniques, devices, and medications that are not yet made available. They also help in advancing the field of cardiac care.
Trial results are also used as a basis for improving patient care standards for those who are suffering from heart disease. Not all heart specialist clinics participate in such ongoing research and trials but those that do would usually have research teams that collaborate with universities and research institutions.
3. Advanced Diagnosis, Treatment, and Procedures at Heart Specialist Clinics
Below are more advanced diagnostic tests, treatments, and procedures that some heart specialist clinics in Singapore may offer:
Advanced Imaging for Cardiac Diagnosis
Advanced Heart Failure Management
Electrophysiology Services for Heart Rhythm Disorders
Pediatric Cardiology Services
These tests are designed to detect conditions that are otherwise hard to diagnose using the usual tests and as well as treat conditions that seem harder to manage using the other techniques I already gave above.
Not all clinics would have the equipment for such advanced procedures so it is best to talk with your doctor to learn more about the best course of treatment that you need for your specific condition.
Related Article: Ultimate Guide to Heart Screening in Singapore
Continuing Care for Heart Disease Patients
Heart Specialist clinics in Singapore provide the best-continuing care to patients when compared to hospitals and other medical institutions due to the fact that the latter caters to many different types of patients who suffer from diseases and conditions other than just heart-related ones.
Most public hospitals would have long queues and longer waiting times while private hospitals would often cost more and would only have a few locations across Singapore which can become a challenge especially if your condition requires quick access to the medical facility.
Better continuing care results in better management and treatment of heart disease so that risks and complications are reduced and patients can live as full and active as possible. This is an added advantage of choosing to be treated at heart specialist clinics in Singapore.
Conclusion
Your heart is a crucial organ that needs to be in good shape all the time. And for it to be running in good condition, it needs proper care from the right experts and the right medical facility like heart specialist clinics.
If you are suffering from symptoms of heart disease or want to get checked to see how well your heart functions, feel free to visit the Harley Street Heart and Vascular Centre or give us a call at +65 6235 5300 to get in touch with one of our recommended heart doctor.
Written by: Dr Michael MacDonald MB ChB, BSc (Hons), MRCP (UK), MD (Research), FESC (Europe). Dr MacDonald was trained in the UK and is a senior Consultant Cardiologist.