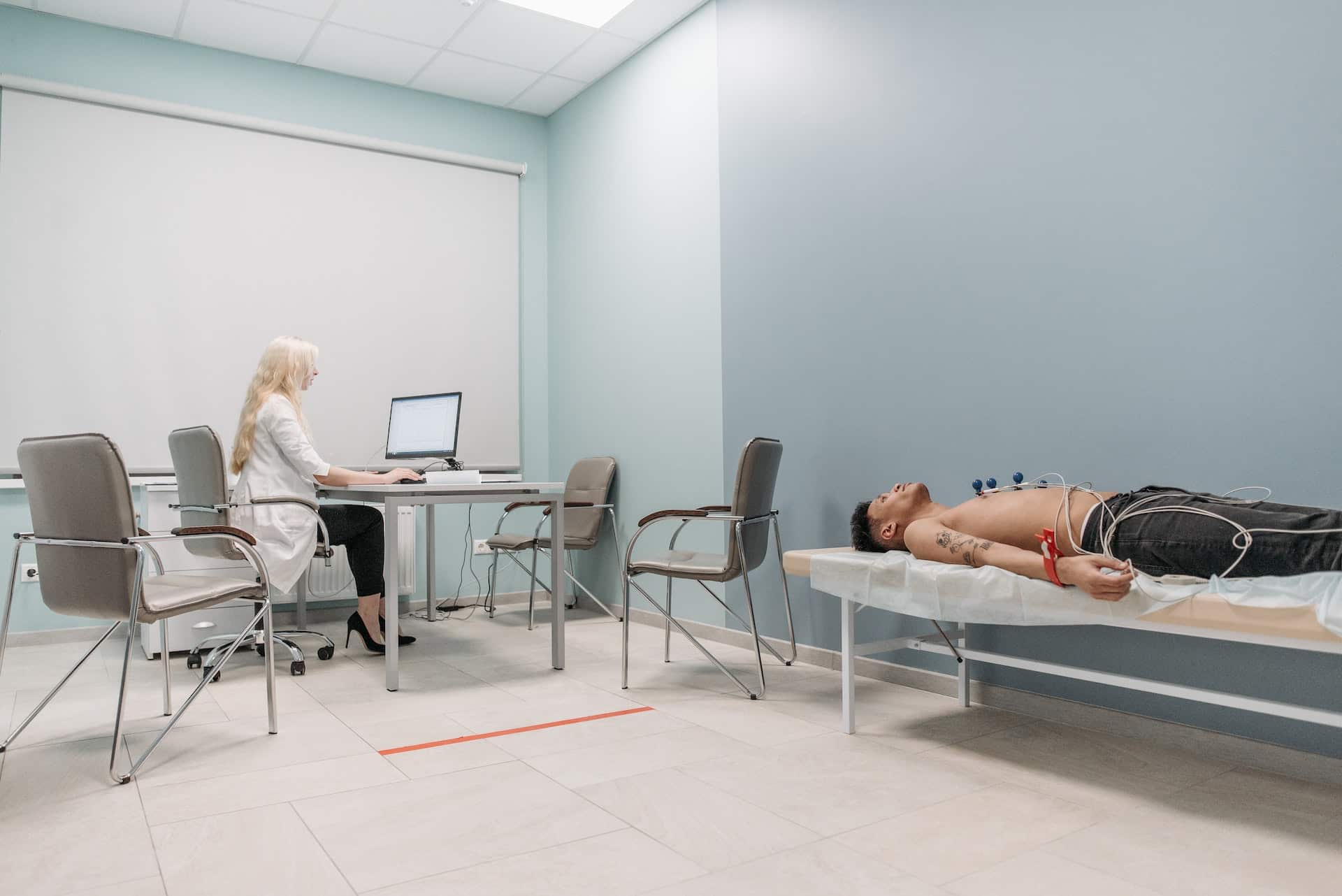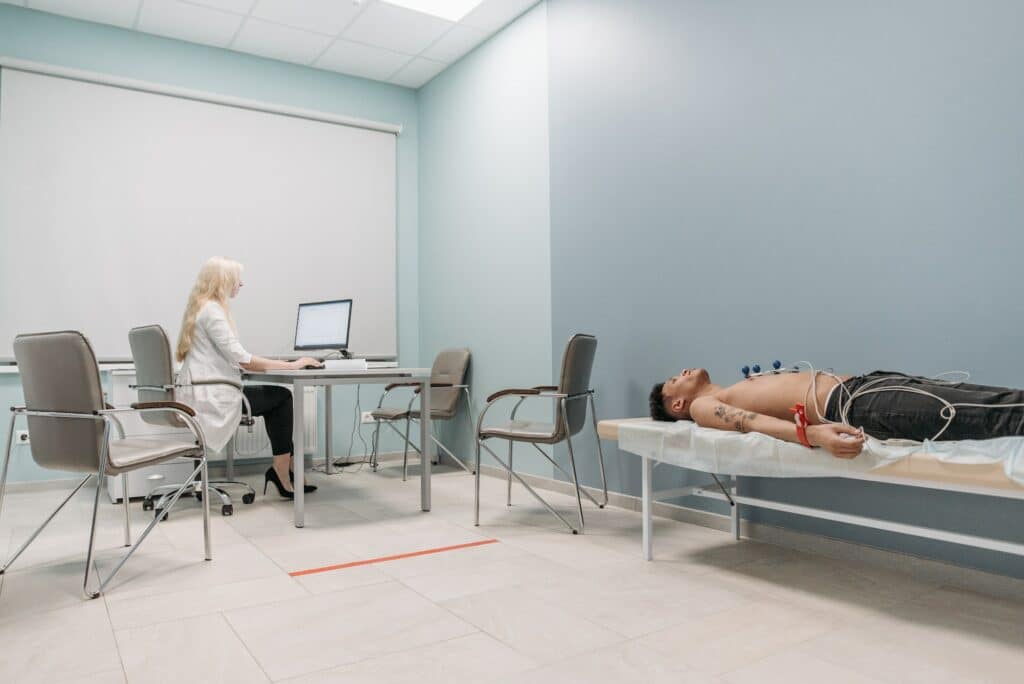 Heart disease is the leading cause of disability and death worldwide. That is why heart screening is crucial to reduce the risk of developing heart disease and preventing heart attacks and strokes. There are several heart screening packages in Singapore that range from basic to more comprehensive packages.
In this article, I will walk you through the process of heart screening in Singapore and explain its importance in maintaining good heart health.
Understanding the Benefits of Heart Screening Packages in Singapore
Heart screening allows early diagnosis of conditions that lead to heart attacks and strokes. This then facilitates early treatment of these conditions to reduce risk.
The cost of a cardiac screening varies and it depends on the package that you choose. The average cost of a heart screening package in Singapore ranges from $100 for the most basic bloods to $3000 for something more advanced.
What are we looking for in a heart screening?
The conditions that we look for vary depending on the package that you buy.
Metabolic issues – diabetes

Signs of atherosclerosis – fatty plaques/blockages

Body composition – body fat percentage

Valvular heart disease

Heart muscle disease

Genetic heart disease

Arrhythmia
What Tests Should Be Included in a Heart Screening Package?
The tests included in a heart screening package vary depending on which one you choose. The most common tests to be included are:
Electrocardiogram (ECG or EKG) –

A test that records the heart's electrical activity and is used to detect abnormal heart rhythms and assess the heart's overall health.

Exercise Stress Test –

Tests how the heart responds to increased physical activity. It helps detect problems like coronary artery disease or blockages and other issues that affect the heart's function.

Blood Tests –

Checks for cholesterol and glucose at a minimum which are both known risk factors for heart disease.

CT calcium score –

An imaging test that can help detect any buildup of plaque in the coronary arteries that can lead to a heart attack. No injection is needed.

Echocardiogram –

An ultrasound of the heart. It can detect valve problems, heart enlargement, and other issues with the heart's structure.

CT Coronary Angiogram –

An non-invasive test that is designed to visualize the flow of blood in the coronary artery and to find any blockages within.
Your cardiologist will recommend tests depending on your age, other conditions, family history, and sex. You'll need heart screening all the more if you are an alcoholic. Check out this article to learn more.
Identifying the Right Heart Screening Package for You
Several factors influence what type of heart screening someone should get. Basically the higher risk you are, the more intensive the screening should be.
Lifestyle –

Smoking, poor diet, alcoholism, lack of physical activity, and stress may increase the risk of heart disease warranting more in-depth heart screening.

Gender –

Men may need to go through more extensive screening.

Age –

Older people have a higher risk of developing heart disease which is why they may need a more extensive screening than younger people.

Medical History –

High cholesterol, diabetes, hypertension, and other medical conditions increase your risk of disease and warrant more in-depth screening.

Family History –

If the patient's family has a known history of heart disease or other medical conditions, they may need more extensive heart screening.
During a heart screening, a thorough physical examination will be performed along with blood tests to know the levels of sugar and cholesterol levels of the blood along with other indicators of heart disease.
An electrocardiogram (ECG) will also be performed to detect any abnormalities in the electrical activity of the heart along with other stress tests and imaging tests like an echocardiogram.
At its most basic, a package looks at cholesterol, blood pressure, and diabetes risk alone.
Follow-up care is crucial, especially for patients who have been found to have an elevated risk of heart disease or those that have already been diagnosed to have pre-existing conditions like coronary artery disease, hypertension, or high cholesterol.
If you have been started on treatment or made lifestyle adjustments you need follow-up to assess your response to the intervention.
Aside from managing any existing conditions, follow-up care can also help in detecting new ones that might have developed.
Maintaining Heart Health After a Heart Screening Package
There are several steps that you need to follow in maintaining heart health after going through a heart screening package in Singapore. Here are some examples:
Follow the Treatment Plan – If a treatment plan has been given it is crucial that you follow it closely. This can include making changes in your lifestyle, taking prescribed medications, or going through other procedures and tests.
Manage Stress
Changes in Lifestyle –

You will need to make adjustments in your lifestyle to reduce the risk of heart disease. This includes a healthy diet, going for a daily walk and exercise, avoiding alcohol and tobacco products and any other recommendations given by your doctor.

Follow-Up With Your Healthcare Provider –

Doing regular follow-up appointments with your healthcare provider is important to monitor the effectiveness of treatment and assess any improvement in your overall condition. This will aid in pinpointing any needed adjustments in your treatment plan.

Medication Management –

Stick with your prescribed medication regimen and learn about any side effects so you will know how to manage them. Consult with your doctor if you have any concerns.

Monitor Vital Signs –

Monitoring vital signs is also important in maintaining heart health. At its most basic at home, you can measure your weight, blood pressure, heart rate, and waist circumference.
Combining Heart Screening with Other Health Tests
Heart screening packages in Singapore can also be combined with other tests especially if a comprehensive picture of a patient's overall health is needed. This is true for those who have multiple medical conditions that need proper and delicate care.
By taking multiple tests and comparing results, a healthcare provider can have a better interpretation of underlying conditions and therefore arrive at the best treatment plan for the patient.
Conclusion
The heart screening package that you'll be required to go through depends on your current symptoms and overall condition. Ultimately, it is your doctor's call to choose which tests you would need to properly diagnose your condition and arrive at the best treatment plans to improve your heart health and prevent further issues from developing.
If you are suffering from any symptoms that you suspect to be caused by certain conditions affecting your heart, consider giving us a call at +65 6235 5300 or send us an email to get in touch with a recommended specialist.
Written by: Dr Michael MacDonald MB ChB, BSc (Hons), MRCP (UK), MD (Research), FESC (Europe). Dr MacDonald was trained in the UK and is a senior Consultant Cardiologist.