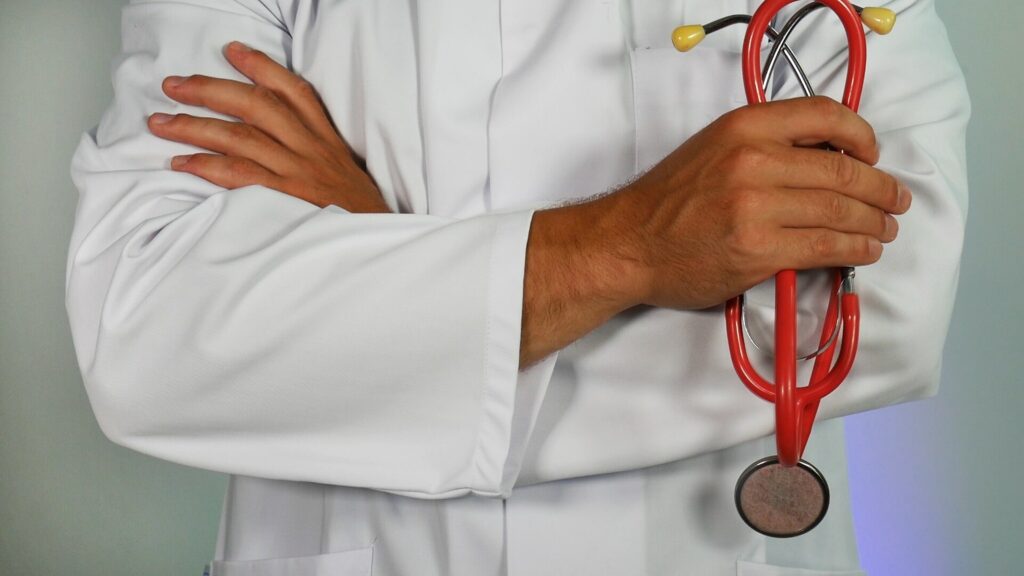 ‍
Booking a cardiology appointment with a doctor often leaves people clueless especially when it's done for the first time. If you're planning to book a cardiology appointment in Singapore to get answers about your heart health or to address other issues, learning how to book an appointment is crucial. This blog post will help you be guided through the process so you would feel less intimidated.
Cardiology is the branch of medicine that deals with diagnosing and treating diseases of the heart and blood vessels. These specialists can help with a variety of issues related to the heart including hypertension (high blood pressure), coronary heart disease, arrhythmia (abnormal heartbeat), congestive heart failure, and many others
Here are some useful tips on how you can book an appointment with a cardiologist in public or private hospitals in Singapore but before that, here's what you need to know about cardiology.
What to know before booking a cardiology appointment
Your cardiologist will see you in their out-patient clinic. Outpatient appointments are held in the doctor's office. Patients who are admitted to a hospital are inpatients, and they have to stay in the hospital for treatment. Your cardiologist will discuss your symptoms and problems and then come up with potential diagnoses and a series of tests. After testing he will initiate treatment if necessary.
It is important that you select the correct cardiologist. You can do this by asking friends or relatives or by consulting online forums for recommendations. Doing a quick Google Search also works! Sometimes it is difficult to choose based on websites, but when you visit your cardiologist you will learn if they are a good fit for you. You can always change if you are not happy. It is recommended that you visit a cardiologist if you have been feeling some symptoms that might be related to heart disease and other heart-related illnesses.
How to book a Cardiology appointment in public hospitals
If you want to book a subsidised cardiology appointment in a public hospital, you usually have to go through a referral process first. You can get this referral by visiting a general physician (GP) at a polyclinic. Subsidised healthcare is only available for PRs or citizens of Singapore. If the care is subsidised then you cannot choose what cardiologist you see.
One drawback of subsidised care is the time it takes to get an appointment, in addition the appointment may be very short! You can also book a private appointment in a public hospital and in this case you get to choose your cardiologist. Again, it is unlikely you will get an immediate appointment, unlike in private hospitals.
How to book a Cardiology appointment in private hospitals
If you're planning to get a cardiology appointment in a private hospital, you may need a referral. Some insurance providers insist that you have a referral made by one of the GPs on their panel and that you attend one of the cardiologists on their panel. However if you are self paying or have a more relaxed policy you do not need to be referred.
However, you must make sure that you have the funds to cover the costs of the appointment. Once you have chosen your cardiologist you just need to call their office to book the appointment. The availability of the appointment will be determined by the availability of the cardiologist you contact.
Where to find out more about different cardiologists
When dealing with health issues, you should always do some research before booking an appointment with a doctor. If you want to find out more about a cardiologist, you can check out their profile online. You can find out more about a cardiologist by looking at their experience, specialties, and ratings from patients. You can also find out which insurance companies they accept because this varies between cardiologists.
What to prepare before your appointment
Before you head to your cardiology appointment, make sure to prepare the following items:
Medical records: Keep all your medical records in one place. If you've seen a physician in the past, get copies of your records. You can also sign up for the Singapore Health eHealth Record, which allows you to store your health information digitally.
Medication information: Keep track of all the medications and supplements you take. You should also mention this information to your doctor so they can help you avoid any interactions between your prescriptions and the medications they might prescribe.
Health insurance: Make sure your insurance policy is up to date and that you have enough funds to pay for any medical appointments or treatments.
Conclusion
Booking a cardiology appointment can be a scary process, especially if you don't know what to expect or what to do next. If you know what to expect and what questions to ask, the process can be a lot smoother. If you want to book an appointment with Dr. MacDonald please click here or call +65 6235 5300
Dr Michael MacDonald is a heart doctor and cardiologist working in Singapore.