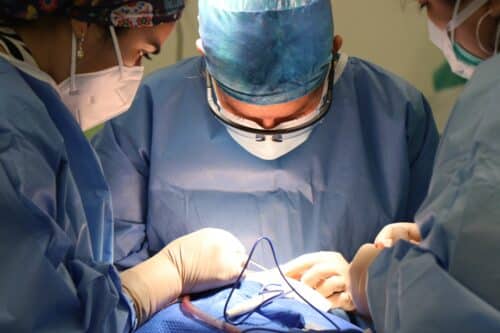 Heart disease is the number one killer globally. In 2020 alone, there were approximately 19.1 million deaths attributed to cardiovascular conditions. In Singapore, 21 people die from cardiovascular disease every single day. That is why it's important to take good care of your heart and if possible, have an insurance coverage that will help you with the expenses just in case. But who do you see to take care of your heart, a cardiologist or cardiac surgeon? Here's what you need to know about these two medical disciplines.
The Differences Between Cardiologists and Cardiac Surgeons
A cardiologist is a medical doctor who specializes in diagnosing and treating disorders of the heart and blood vessels. Their training covers a wide scope of medical and surgical techniques focused on treating heart conditions. Additionally, cardiologists also provide preventive care and education aimed at helping patients maintain good heart health.
A cardiac surgeon (cardiothoracic surgeon) specializes in surgical operations of the heart, heart arteries, valves, and structures near it. Their training focuses on performing complex surgical procedures to repair or replace damaged tissues. Cardiothoracic surgeons also perform procedures on the lungs.
In general, cardiologists focus on the non-surgical management of heart conditions, while cardiac surgeons specialize in surgical treatments. Both cardiologist and cardiac surgeon work together to provide comprehensive care to patients with heart conditions. You will also find these experts at heart specialist clinics in Singapore and most are included in the panel of cardiologists in certain health insurance providers.
What Does a Cardiologist Do?
Some of the specific tasks that cardiologists may perform include:
Conducting physical exams and reviewing medical history to identify potential heart problems

Ordering and interpreting diagnostic tests such as electrocardiograms (ECGs), echocardiograms, CT scans, and blood tests to diagnose heart conditions

Prescribing medications to treat heart conditions and manage symptoms

Performing minimally invasive procedures such as angiograms, angioplasties, and pacemakers to diagnose and treat certain heart conditions
Consulting with other healthcare providers, such as cardiac surgeons, to provide comprehensive care to patients

Recommending lifestyle changes, such as diet and exercise, to improve heart health

Providing education and support to help patients understand their conditions and make informed decisions about their treatment.
Cardiologists may also specialize in specific areas of heart health like heart failure, electrophysiology, or interventional cardiology.
What Does a Cardiac Surgeon Do?
Cardiac surgeons do the following tasks and/or procedures:
They review patients who may need surgical treatment. These patients are usually referred to them by cardiologists

Perform surgical procedures to treat conditions such as heart valve disorders, heart aneurysms, or blocked arteries – coronary artery bypass grafting (CABG)

Consulting with other healthcare providers such as cardiologists to provide comprehensive care to the patient
Other fields of specialization that a cardiac surgeon might have includes specific areas like heart transplant surgery, pediatric cardiac surgery, or lung (thoracic surgery).
How Do Cardiologists and Cardiac Surgeons Work Together?
Both cardiologists and cardiac surgeons work together to diagnose and treat heart conditions. The cardiologist manages the patient's care before and after surgery, and the cardiac surgeon performs the surgery itself. They may also consult with each other to develop the right treatment plans and provide the best possible care to their patients.
When Should You See a Cardiologist?
Generally, it is recommended for individuals to consult with a cardiologist if they are experiencing symptoms of a heart condition, or if they have risk factors for developing heart disease. Symptoms like chest pain or discomfort, palpitations, shortness of breath, dizziness or fainting as well as swelling of the ankles and legs are indications that one needs to see a cardiologist.
Moreover, if you have risks for heart disease such as high cholesterol, high blood pressure, or diabetes, or you have a family history of any heart disease, seeing a cardiologist for preventive care and regular check-ups will be of enormous benefit. Overall, consulting a cardiologist is of utmost importance if you are experiencing symptoms that indicate a heart condition or if you have any concerns about your heart health.
Recommended Reading: Simplifying Medical Expenses and Cardiac Care With Cigna Cardiologists Singapore
When Should You See a Cardiothoracic Surgeon?
You should see a cardiac surgeon if your cardiologist or lung doctor recommends a surgical treatment for a heart condition or lung condition. A referral from a cardiologist is needed in most cases and it happens after your condition has been diagnosed and surgery has been determined as necessary. If you have a health insurance coverage, be sure to talk with your provider to learn which procedures are covered.
If you are currently experiencing symptoms that point to a certain heart condition you should go and see a cardiologist first. They can provide more information about your condition and recommend the best course for treatment.
The Education and Training of Cardiologists and Cardiac Surgeons
The training that cardiologists and cardiac surgeons go through differs in many ways.
To become a cardiologist, after medical school, they complete a residency program in internal medicine then a fellowship program in cardiology. The training typically takes a total of 9 – 12 years after a bachelor's degree is completed.
To become a cardiac surgeon, after medical school, they need to complete a residency program in general surgery followed by a fellowship program in cardiovascular surgery. The training takes anywhere between 8 to 15 years after completing a bachelor's degree.
Both of these heart experts go through extensive education and training in order to gain enough expertise and experience in their respective fields. However, the training of cardiologists mostly focuses on the medical management of heart conditions while the training of cardiac surgeons centers on the surgical treatment of heart conditions.
Choosing the Right Specialist for Your Heart Health Needs
For any concerns about your heart health, the Harley Street Heart and Vascular Centre is ready to help. We have a dedicated team of heart specialists to help you achieve overall heart health. If you are feeling certain symptoms like chest pain, palpitations, difficulty breathing, or sudden fainting, you may need to see a cardiologist.
They can help diagnose and treat heart conditions but of course, look for one that has the right qualifications, experience, and areas of expertise. Also be sure to check if your specialist of choice is on your insurance panel.
To learn more about your heart condition and be informed of the next steps that you need to go through to get your heart back to a healthy condition, consider giving us a call at +65 6235 5300 or send us an email to set an appointment with one of our heart health specialists.
Written by: Dr Michael MacDonald MB ChB, BSc (Hons), MRCP (UK), MD (Research), FESC (Europe). Dr MacDonald was trained in the UK and is a senior Consultant Cardiologist.