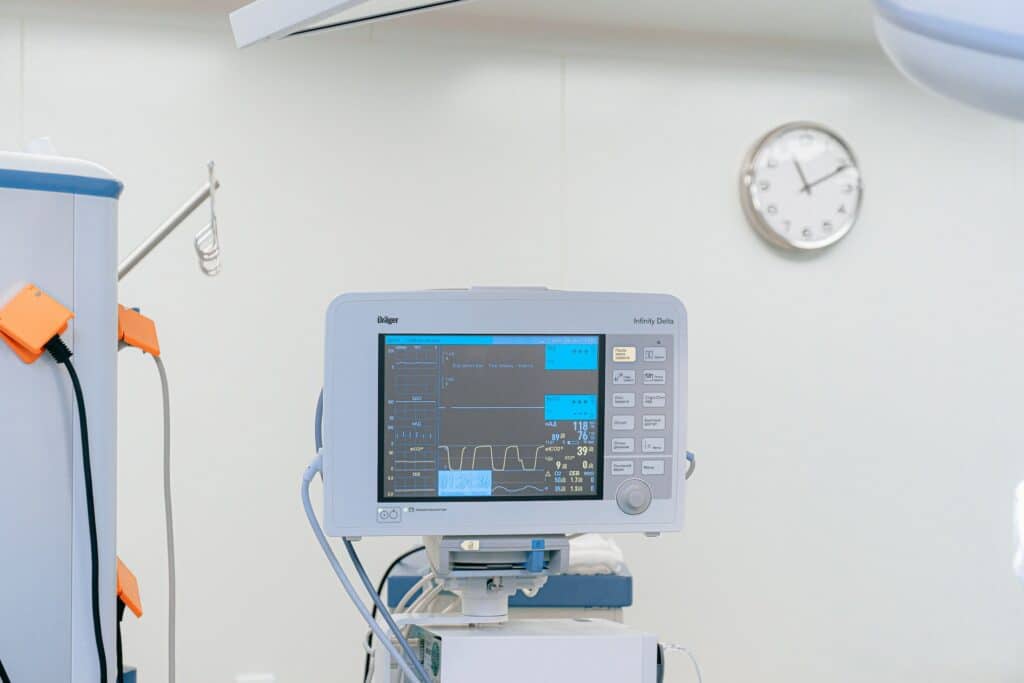 Singapore remains one of the world's top destinations for medical tourism because of its advanced medical facilities and highly-trained health professionals. One area where the country excels is in cardiac care which is why finding heart clinics in Singapore shouldn't be that hard.
But choosing the perfect one that combines the latest treatments and technologies along with a patient-centered approach to care, and budget-friendly packages is quite a challenge. Here are 10 reasons why you should choose a heart clinic in Singapore for your cardiac care.
1. Expert Cardiologists and Heart Specialists in Singapore
There are many expert heart specialists and cardiologists in Singapore. Singapore has stringent guidelines around doctor registration and training so the overall standard of healthcare in Singapore is world-class.
Heart specialists have completed extensive training and education in cardiology along with a residency in internal medicine, and a fellowship in cardiology, and have completed a medical degree.
These experts are trained and are able to perform certain procedures such as echocardiograms, electrocardiograms (ECG), and other procedures of intervention like stenting and angioplasty. They are also knowledgeable in managing a variety of heart conditions including arrhythmias, coronary artery disease, and heart failure.
2. Advanced Technology for Cardiac Diagnostics and Treatment
It is important to have access to the latest techniques and equipment for heart conditions to ensure accurate diagnosis and effective treatment. Singapore excels in its adoption of new technology.
Here are some examples of advanced cardiac diagnostic technologies that you should look for in heart clinics in Singapore:
Intravascular Ultrasound (IVUS) –

Provides detailed images of a blood vessel's internal structure to help pinpoint blockages and other related problems.

Cardiac Magnetic Resonance Imaging (CMR) –

Creates a detailed image of the heart to evaluate its function and overall structure. This helps in diagnosing a variety of heart conditions.

Magnetic Resonance Angiography (MRA) and Computed Tomography Angiography (CTA) –

Creates detailed images of the blood vessels and the heart to aid in accurate diagnosis and finding the right treatment for a wide range of conditions including heart valve problems and coronary artery disease.
If you're seeking treatment for your cardiac condition, here are some advanced technologies that you should look for:
Transcatheter Aortic Valve Replacement (TAVR) –

A minimally invasive approach to aortic valve replacement.

Catheter-based Procedures –

include stenting and angioplasty which can both open narrowed or blocked blood vessels.

Implantable Devices –

includes implantation of defibrillators and pacemakers to regulate the heart rhythm and keep it at normal levels to help prevent cardiac events and sudden cardiac death.
Using advanced technology for diagnosis and treatment ensures a high level of accuracy and precision both in detecting problems and treating them early on. This can lead to better outcomes for patients.
3. Comprehensive Cardiac Care at Singapore's Heart Clinics
A comprehensive and holistic approach to diagnosis and treatment is where heart clinics in Singapore like the Harley Street Heart and Vascular Center come in. This facility is known to provide some of the best comprehensive heart care to patients.
With a dedicated team of experts and a friendly and approachable staff, diagnosis, management, and treatment of your heart problem will surely be an enjoyable journey.
Some services that are available in heart clinics typically include:
Diagnostic Tests – This includes stress tests, echocardiograms, and electrocardiograms (ECG)
Surgical Procedures –

This can include valve replacement surgery and bypass surgery

Interventional Procedures –

Includes procedures like stenting and angioplasty

Follow-Up Care and Medical Management –

Much of this is needed especially for conditions like heart failure, hypertension, and other chronic heart conditions.
Heart specialists in Singapore also work closely with nurses, dietitians, and physiotherapists as they aim to provide the best and most holistic approach to heart care and ensure a successful treatment.
Related Article: Understanding Heart Disease Risk Factors and Diagnostic Tests in Singapore
4. Affordable Prices and Insurance Coverage
Heart clinics in Singapore offer high-quality medical care at prices that you can afford. Medical services in Singapore cost less than in countries like the USA. If you are a resident or a Singaporean citizen, the government has partnered with private and public healthcare providers to make sure that medical care is more affordable for you.
Several heart clinics in Singapore also accept:
Just remember that the cost varies depending on the procedure performed and the services being required. It is important to check with your insurance provider to see whether a service or procedure is covered before you undergo such.
5. High Success Rates for Cardiac Procedures at Singapore Heart Clinics
A high success rate means there is a high percentage of patients who achieved the intended outcome with very low rates of complications. This is attributed to several factors including:
Highly Trained Professionals and Staff –

Heart clinics like the Harley Street Heart and Vascular Center have a team of internationally trained expert cardiologists who work hand-in-hand in diagnosing, managing, and treating every kind of heart problem along with dedicated staff who provide the needed assistance to every patient.

Advanced Technologies and Techniques –

With the help of the latest technologies and heart care techniques, patients can enjoy more accurate diagnoses and get treated with better and faster outcomes.

Strict Adherence to Clinical Guidelines –

You can be assured that every step and protocol is followed to ensure success in every procedure that is being performed.

Comprehensive Care –

Heart clinics in Singapore provide patients with the most comprehensive care and follow-up treatment whenever needed to ensure the best outcome for the heart condition being treated.
Thanks to all these factors, heart clinics in Singapore are able to ensure that every patient receives the right care and treatment for their heart condition and is able to enjoy better outcomes every single time.
6. Convenient Locations Across Singapore
There are multiple private hospitals and clinics across Singapore from Mount Elizabeth Orchard in the centre to Parkway East Hospital in the East. For instance, the Harley Street Heart and Vascular Center have 3 strategic clinic locations within the busy streets of Singapore which you can easily reach when you need to get checked or treated for your heart problem.
Be sure to know where your heart clinic is located and inform a companion or caregiver about it so they will know where to rush you to during emergencies. It is also important to keep the contact numbers of such facilities in your phone so you can give them a quick call when needed.
7. Multilingual Staff at Singapore Heart Clinics
English is the first language in Singapore but many heart clinics would have staff that can speak multiple languages like Malay, Mandarin, Hindi, and Tamil. If you are worried about communication email ahead and a translator will be booked for you.
8. Comfortable and Modern Facilities
Many heart clinics in Singapore offer modern and comfortable facilities to ensure that you have a wonderful experience as you go to them for your heart care needs. This includes the following:
Well-structured front desk

Comfortable waiting areas

Private consultation rooms

Comfortable testing rooms

Advanced imaging and catheterization labs

Modern diagnostic and treatment rooms

State-of-the-art equipment
All these factors contribute to a patient's overall experience and would definitely impact the accuracy and success of any procedure or treatment being administered.
9. Integrated Care with Other Specialties
Heart clinics in Singapore also offer coordinated care between different medical experts to provide a holistic approach to managing and treating a patient's condition. This means that you can get needed access to experts in fields other than care and treatment of the heart when it is needed in treating your heart condition.
The integrated care that heart clinics provide includes collaboration between experts in the following fields:
Cardiac Surgery – Crucial for any heart condition that requires surgery
Endocrinology – Access to experts in diabetes which is a common comorbidity for heart disease
Pulmonology – important for patients who are suffering from chronic obstructive pulmonary disease which can be related to heart disease
Neurology – Much needed for patients who suffered a stroke
Integrated care with other specialists ensures that patients would enjoy a better overall outcome for their treatment since they also get access to experts who specialize in areas and fields other than cardiac conditions whenever they need one.
10. High Patient Satisfaction Ratings
A high percentage of patients that get treated in Singapore actually express high satisfaction ratings. This means that they are pleased with the level of care they were able to receive from such facilities.
And looking at the several reasons I've already pointed out above, achieving high patient satisfaction ratings would truly be a breeze for any heart clinic in Singapore such as the Harley Street Heart and Vascular Center.
If you want to learn more about our clinic or are looking for an expert who can help you with your heart condition, consider giving us a call at +65 6235 5300 or send us an email to get in touch with one of our recommended experts.
Written by: Dr Michael MacDonald MB ChB, BSc (Hons), MRCP (UK), MD (Research), FESC (Europe). Dr MacDonald was trained in the UK and is a senior Consultant Cardiologist.